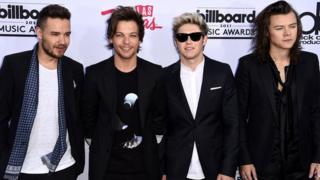 AFP
One Direction have kicked off the first UK dates of their On The Road Again tour in Cardiff.
Harry Styles, Niall Horan, Louis Tomlinson and Liam Payne are playing the Millennium Stadium this weekend.
The band became a four-piece after Zayn Malik left back in March.
The first UK show was a hit with Directioners who went to see them play, but without Zayn.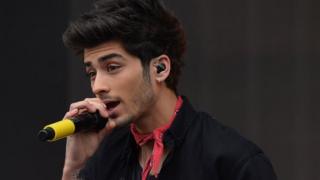 AP
We asked you if you thought the band would be as good without Zayn.
Here are some of the messages you sent in.
Your comments
It won't be the same because Zayn works really hard and the group needs him.
Asha, England
In my opinion I think that doing endless touring they would obviously want to have a normal life. However, days after Zayn left the group he was already in the studio recording solo songs which would not be what a "normal 22 year old" does.
Hannah, Cheshire, England
Zayn should come back.
Noah, Reading, England
I think One Direction would better without Zayn as they will get more solos and be able to interact with the Directioners better.
Paige, Portsmouth, England
I think it going to be fine I'm going to see them tomorrow.
Keira, England
I hate Zayn. Zayn has got horrible singing voice but he's got good look.
Mia, England
This chat page is now closed. Thanks for sending us your comments.