The Women's World Cup 2015 kicks off on Saturday in Canada with the hosts playing China.
It's the seventh Women's World Cup and will see a total of 24 teams battling it out for the first time.
For eight sides it will be their debut, or first appearance, in the competition.
England begin their World Cup campaign against France on Tuesday in Moncton.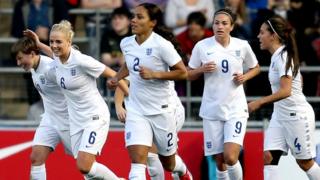 Getty Images
Germany and the United States will start as favourites with both sides hoping to win their third global title.
Up to a billion people are expected to watch the tournament.