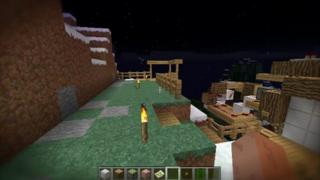 Minecraft
Despite being nominated to appear alongside games like Super Mario Bros, Pac-Man and Angry Birds, Minecraft has not made it into the first ever Video Game Hall of Fame.
The hugely popular game has sold more than 54 million copies for computers, consoles, and mobile devices, as of 2014 - but it just wasn't enough to get in.
The five games that did make it in were chosen by gaming experts from a shortlist of 15 finalists voted fot by gaming fans across the world.
So who made it?
Super Mario Bros, Pac-Man, World of Warcraft, Tetris, Pong and Doom have all been inducted into the Video Game Hall of Fame in the US.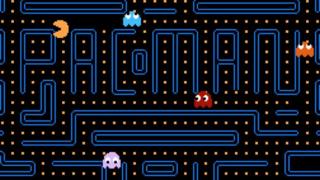 Nintendo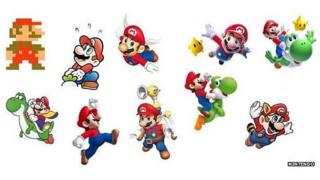 Nintendo
The museum in New York now plans to feature the winning games, the other nominees and many others in a permanent exhibition.