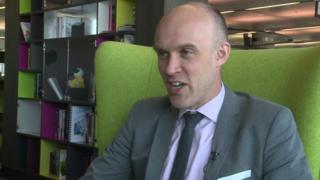 British music smashing global sales
One Direction, Ed Sheeran and Coldplay helped UK artists account for one in seven of the albums sold globally during 2014.
The figures have been put together by the BPI, the group which represents the UK's record labels and recorded music.
British music now makes up 13.7% of worldwide sales.
It's the highest British share since the BPI began recording those figures in 2000.
Sales of albums by British artists rose in Canada, Australia, Italy and Sweden, as well as the US.
Albums from Sam Smith and Pink Floyd also made the top ten list of the world's biggest-sellers of 2014.
Colin Paterson as more...