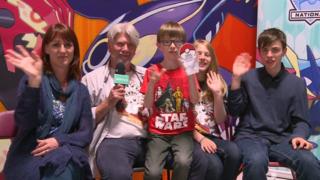 Living with a Poké-mad family
The grand final of the UK Pokemon Championships was held in Manchester on Sunday.
8-year-old Charlie took part in the video game league, along with sister Lily and brother Sam who plays the trading card game.
Even dad Mark is a fan, leaving mum Sharon as the only one who doesn't get it.
She told Newsround what it's like living with a Poké-mad family.