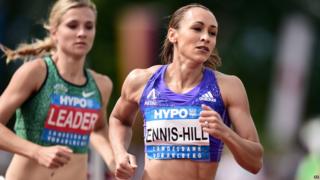 PA
Jessica Ennis-Hill has qualified for the 2016 Rio Olympic games, after competing in her first heptathlon since the 2012 London Olympics.
Jessica finished fourth overall at the Hypo-Meeting heptathlon in Austria, earning more points to qualify than she thought, with 6520 in total.
"I'm really, really pleased," Jess said.
"Some of my events have been pretty poor, pretty standard. I feel there's so much more to come."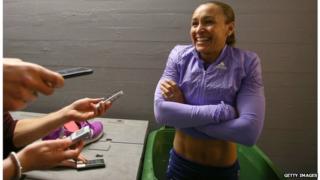 Getty Images
Jessica's coach Toni Minichiello thinks there is still room for improvement: "In some performances we should have done better because we've done better in training".
Jess has had a three year break from competing in the heptathlon. As well as becoming a mum for the first time, she also recently suffered an Achilles tendon injury.
"If someone had said I'd have had 6,520 beforehand I would have taken that with both hands. It's a pleasing position to be in after all that time off," said Jess after the event,