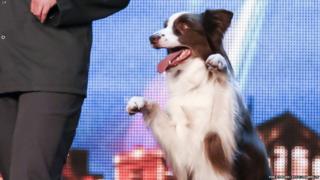 Tom Dymond/SYCO/THAMES TV
Dog trainer Jules O'Dwyer and her dog Matisse have won Britain's Got Talent 2015.
It's the second time that a dog has managed to take the top spot in the competition after Ashleigh Butler and her dog Pudsey won the show in 2012.
"I can't believe that we've just won Britain's Got Talent," Jules told the BBC. "Super, amazing, amazing."
They will perform in this year's Royal Variety Performance and take home a cash prize of £250,000.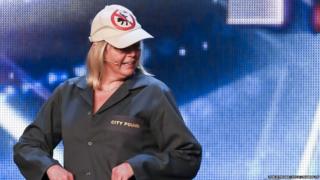 Tom Dymond/SYCO/THAMES TV
Jules said after the victory that Matisse would get lots of treats.
"[I've] not really had time to think about what we are going to do with the money. Obviously I'm going to get all my dogs lots of gifts and treats and toys and everything else.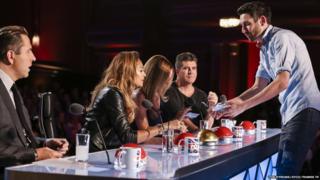 Tom Dymond/SYCO/THAMES TV
"My daughter is begging me for a new phone. I'm pretty sure she's going to get her wish."
The pair beat magician Jamie Raven and Welsh choir Cor Glanaethwy in the final three.