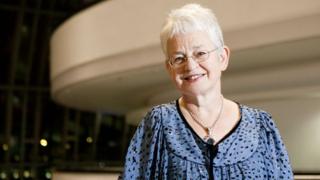 She's the much loved author who inspired CBBC's Tracy Beaker and the Dumping Ground and last year she released her 100th book.
Now Dame Jacqueline Wilson is involved in a new project of a royal kind.
She's been asked to write a foreword to a story dreamed up by Queen Victoria many years ago.
The book's called 'The Adventures of Alice Laselles' and tells the story of a girl sent away to boarding school against her will.
The young Victoria was only 10-years-old when she wrote the story.
This page is now closed, and we are putting your questions to Jacqueline.