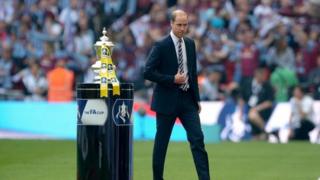 PA
The Duke of Cambridge has asked Fifa, the organisation that runs world football, to be fairer and change the way it works.
Prince William, who is the president of the English FA, made his comments during a speech before the cup final at Wembley.
He also urged sponsors and other backers of Fifa to use their influence to bring about change.
It comes following the arrests of seven top Fifa officials.
Why have Fifa bosses been arrested?
Police in Switzerland arrested seven senior officials from Fifa earlier this week.
The men were held after early morning raids at a hotel in the city of Zurich.
They were charged with corruption, which means being dishonest in a position of power. They've been accused of taking millions of US dollars in bribes.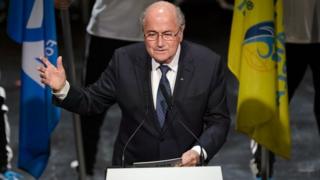 Getty Images
Fifa's president Sebb Blatter was not arrested and denies having anything to do with an alleged bribes.
Blatter was re-elected on Friday and said that he cannot be held responsible for what has happened at Fifa.
Blatter did face calls to resign, but he refused.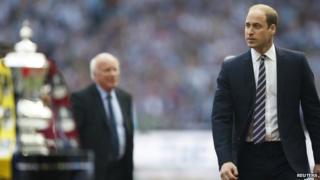 Reuters
In his speech at Wembley Prince William said: "There seems to be a huge disconnect between the sense of fair play that guides those playing and supporting the game, and the allegations of corruption that have long lingered around the management of the sport internationally.
"Those backing Fifa, such as sponsors and the regional confederations, must do their bit to press these reforms - we are doing football and its fans no favours if we do not.
"I have no doubt that when Fifa reforms, its mission to spread the benefits of the game to more people, especially those in developing countries, can only be enhanced."