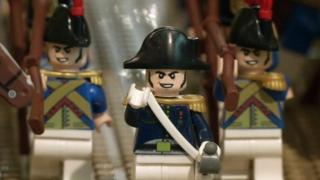 Famous battle recreated with Lego
One of the most famous battles in history has been recreated using Lego.
It's taken 20 people and more than a million bricks to construct.
It's all to mark the 200th anniversary of the Battle of Waterloo - when the famous French general Napoleon took on an army led by England.
Ricky has more...