The Great Barrier Reef won't go on a list of endangered places, according to a report by the United Nations.
Australia's Great Barrier Reef is a large underwater area, home to a huge variety of plants and animals.
UN experts were considering whether to add the area to the World Heritage danger list, a list of places that are at risk of being destroyed.
They decided not to put the reef on the list, for now, but did say Australia must do more to protect it.
Protecting the Great Barrier Reef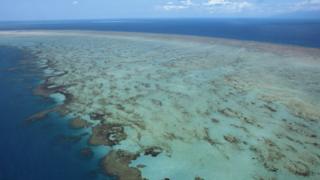 The Great Barrier Reef is a huge underwater area off the coast of Australia

It's home to more than 3,000 coral reefs and 600 islands

1,500 species of fish live there

About two million tourists visit each year and the reef is popular with divers
Conservationists have warned that the future doesn't look good for the Great Barrier Reef.
Climate change, extreme weather and pollution from humans have caused problems for the wildlife in the area.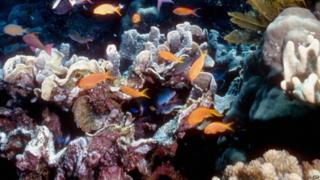 AFP
Although the reef hasn't yet been added to the danger list, it doesn't mean the area is safe.
Australia has already made changes to help protect the area, but some conservationists say more needs to be done.
The UN will make a final decision about adding the Great Barrier Reef to the danger list in June.