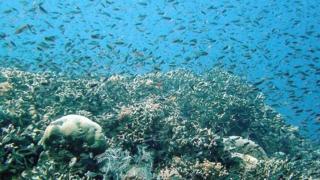 Barrier Reef not on 'danger' list
The Great Barrier Reef won't go on a list of endangered places, according to a report by the United Nations.
Australia's Great Barrier Reef is a large underwater area, home to a huge variety of plants and animals.
UN experts were considering whether to add the area to the World Heritage danger list, a list of places that are at risk of being destroyed.
They decided not to put the reef on the list, for now, but did say Australia must do more to protect it.
Watch Jenny's report to find out more