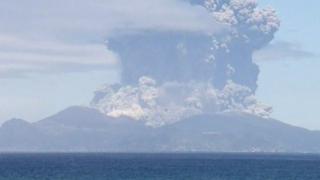 Volcano erupts on Japanese island
More than 100 people have been evacuated from a small Japanese island this morning after the volcano on Mount Shindake erupted.
The eruption sent clouds of ash and rock over five miles into the sky.
Local officials say there haven't been any casualties and some flights have been diverted.
Watch Martin's report to see the amazing eruption.