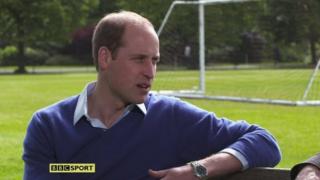 Prince William talks FA Cup final
Aston Villa fan Prince William talks to Gary Lineker about the FA Cup final this weekend when they take on Arsenal.
Prince William will be at Wembley stadium to watch the match and present the trophy.
He talked to Match of the Day about why he supports Villa and his pre-match nerves.
Watch the clip here.