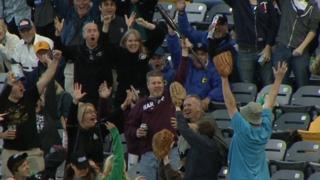 Is this the best fan catch ever?
A member of the crowd catches a bat which flies into the stands at a US baseball game.
It happened during an Independent League game between St. Paul Saints and Fargo-Moorhead Redhawks.
The Saints fan manages to catch the bat one-handed whilst maintaining his grip on his drink.
Pictures courtesy of St. Paul Saints.