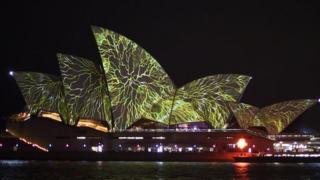 Huge festival of light begins in Australia
The Sydney Opera House in Australia has been illuminated as part of the world's largest festival of light and ideas, the Vivid Sydney festival.
Sydney's landmarks were transformed by 3D projections and over 60 light installations.
The annual event started seven years ago and attracts hundreds of thousands of visitors. Last year the festival welcomed almost 1.5 million people.
Check out the lights for yourself...