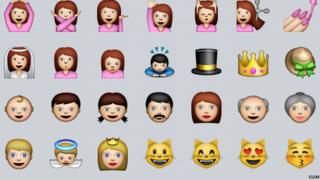 APPLE
Thirty eight new emojis will be released next year, including clown face, wilted flower and "call me" hand.
Emojis, which are symbols that help described feelings or emotions, are used by millions of people around the world in texts, online chats and on social media.
The new list of additions are expected to be available from the summer of 2016.
It comes just a month after the unveiling of the Unicode 8 update which included additions of emojis with different skin tones and a taco.
Here are some more fun Emojis in the new list:
Rolling on the floor laughing