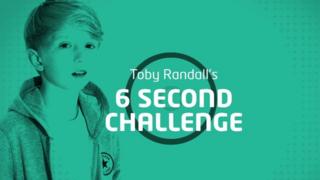 Toby Randall's 6-second challenge
Nicki Minaj is a fan along with 1.3 million followers.
At just 13 years old Toby Randall is a big deal on Vine, the video-sharing site.
He can sing a good tune in just six seconds but can he answer your questions in the same time?
Ricky put your questions to Toby to find out.