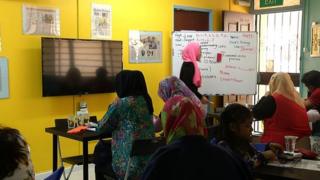 Some parents in Singapore have gone back to school so they can help with their children's homework.
Many parents in the country find it difficult to keep up with the amount of homework their children get.
And in order to help them, they've gone back to school to attend special workshops on some of the subjects.
Teachers say the sessions are not for parents who are bad at mathematics or English.
Instead, they are there to help parents understand how the style of teaching has changed since they were at school.