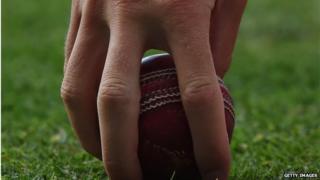 Getty Images
Remembering the rules of your sport, even the really obscure ones, is pretty important as one cricketer found out...
Bryn Darbyshire, who plays for Lymington Cricket Club, was given out after he handled the ball without permission from the fielding team.
It's an obscure rule of the game and it's even been reported that he could be the first batsman to be called out by this rule.
But what other sport rules are there that might get you in trouble?
Tennis - keep your hat on!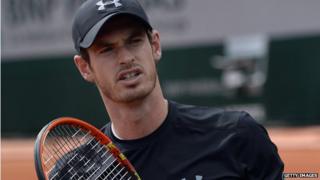 Getty Images
Tennis star Andy Murray wasn't happy in 2012 during a US Open match. The cap he was wearing flew off and fell onto the court - something that's not allowed when the game is in play - and because of this he had to replay the point he had just won.
Football - don't keep the ball for too long!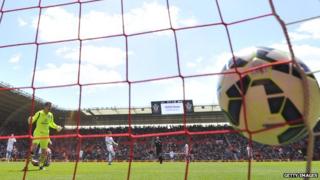 Getty Images
In the 80th minute of a women's football match between the USA and Canada, the Canadian goalkeeper was whistled for not playing the ball within six seconds. Breaking this FIFA rule wasn't great for the Canadian team. It led to an indirect free kick, which led to a penalty kick, which led to a goal, which led to a USA win!
Athletics - keep your shirt on!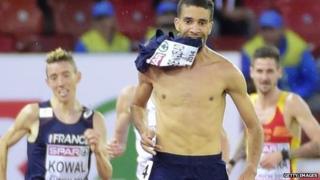 Getty Images
French steeplechaser Mahiedine Mekhissi-Benabbad was disqualified and stripped of his European Championship gold medal after removing his shirt during the race. The athlete took off his vest in celebration with one hurdle to go but, after the Spanish team complained about his actions, he was disqualified from the competition.
Golf - don't worry about your trousers too much!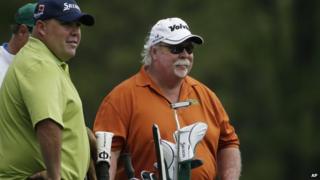 AP
Professional golfer Craig Sadler had an unlucky game in 1987 and it was all captured on TV. He put a towel down on the green to avoid getting his trousers dirty as he took a shot from his knees. It may have saved his trousers, but it led to him being disqualified! He'd broken a rule about how a golfer positions himself.
Race walking - check where your feet are!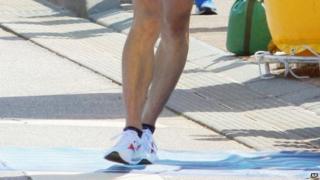 AP
You may have watched it on TV but the sport of race walking has a very important rule that sets it apart from sprinting or marathons - racers have to have one of their two feet on the ground at all times.