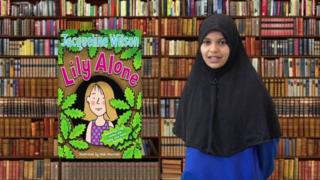 What's your favourite book?
The number of kids picking up a book outside of class is on the up, according to the National Literacy Trust.
The reading charity surveyed 32,000 children in the UK and found that how much they enjoyed reading and how often they did it were at their highest levels for nine years.
The kids surveyed were also asked about their favourite fiction book, and Jeff Kinney's Diary of a Wimpy Kid came out on top.
Do you enjoy reading? What's your favourite type of book and why? And do you have one that you love above all other books?