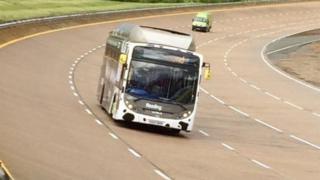 A bus powered by cow poo has set a new land speed record for a regular bus after reaching speeds of almost 77mph.
The bus runs on fuel which is made from animal waste which is broken down in a special process called anaerobic digestion.
The gas produced from this process is then turned into a liquid and is stored in seven tanks fixed inside the roof of the bus.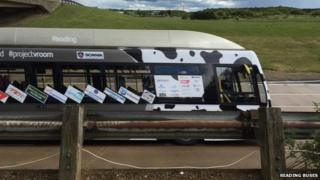 Reading buses
The bus has been painted black and white like a Friesian cow and is called the "Bus Hound".
When the bus isn't setting new land speed records it can be seen carrying passengers around Reading city centre.