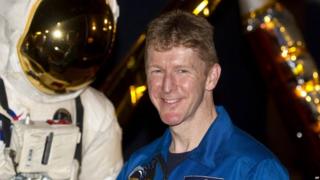 Rocket seeds to be sent into space
British astronaut Tim Peake is asking school children to help him in his experiment to send seeds of rocket leaves into orbit.
Later this year 2kg of rocket seeds will be flown to the International Space Station.
After several months on board, the seeds will return to Earth and be sent to thousands of UK schools.
The aim is to get more school kids involved in space biology and the people in charge of The Chelsea Flower Show have partnered with the UK Space Agency to turn half a million children into space biologists.
Watch Martin's report to find out more...