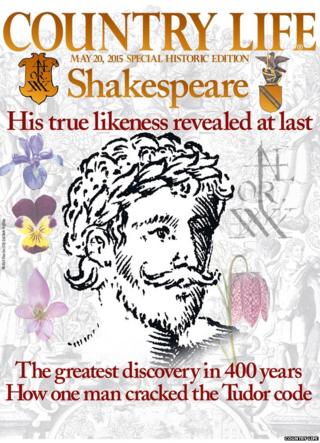 Country Life
Shakespeare is one of the most famous playwrights in the world but despite this, no one really knows what he looked like.
A number of portraits claim to be of him but now a historian says he has uncovered the only portrait of Shakespeare made in his lifetime.
Mark Griffiths made the discovery in a 400-year-old book about plants, which was written in 1598.
Four unnamed figures appear in the book and he says plants the so called Shakespeare is holding, are code for the plays he had written.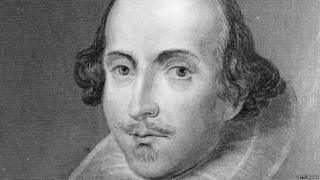 Getty Images
The detail of Mark's discovery and the portrait of Shakespeare have been published in Country Life magazine.
However, Professor Michael Dobson, director of the Shakespeare Institute at the University of Birmingham, said he was "deeply unconvinced" by the theory.
"I haven't seen the detailed arguments but Country Life is certainly not the first publication to make this sort of claim," he said.
The Cobbe portrait
In 2009, a painting known as the Cobbe portrait was put on show by the Shakespeare Birthplace Trust in Stratford-upon-Avon.
The trust said it was convinced the artwork was an authentic portrait, but some critics said the picture was not of Shakespeare.