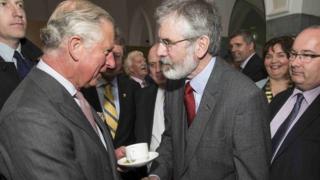 Prince Charles in historic meeting
Prince Charles has met Gerry Adams, the President of a political party called Sinn Fein, as part of a hugely significant visit to Ireland.
It was the first meeting in the Republic of Ireland between a member of the Royal Family and Sinn Féin's leadership.
It's being seen as an historic moment and something that would have been unthinkable just a few decades ago.
Watch Ayshah's report to find out more.