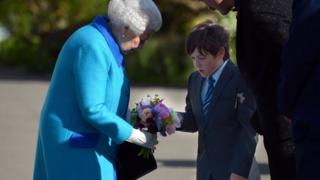 Young gardening winner meets Queen
Thousands of people are expected to head to the Chelsea Flower show in London this week.
It's one of the biggest and most prestigious flower shows in Britain.
Awards are given out in various categories, including Young School Gardener of the Year.
This year's winner, 9 year old George, got the chance to meet the Queen.