Rugby player Henry Senioli should have scored an easy try this weekend but ended up being tackled after showing off on the pitch.
Senioli, a scrum-half for Italian side Treviso pointed and smiled at Scott Williams, who plays for Welsh team Scarlets, as he ran towards the line during a crucial game in Italy.
It should have been an easy try, but the Wales international made Senioli pay for his showboating, tackling him before he could score the points.
Watch the video to see what happened when Senioli's showing off back fired.
When showboating goes wrong
Henry Senioli isn't the first sportsman to get it wrong when it comes to showboating.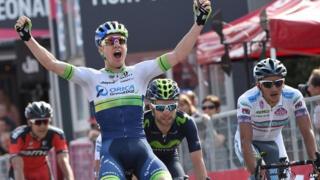 AFP
Australian cyclist Simon Clarke thought he'd won a cycle race in Italy and started celebrating.
He raised his arms above his head just as rival rider Giovanni Visconti pointed out that another rider, Davide Formolo had already finished, 22 seconds ahead of him.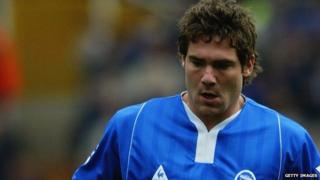 Getty Images
Footballer David Dunn tried to pull off a silky skill known as rabona - a move whereby a player kicks the ball by wrapping one foot behind the other.
However, in front of a packed out stadium he got it wrong and ended up falling over.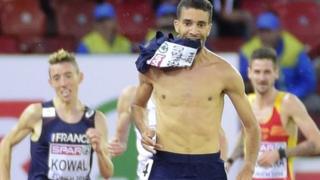 Getty Images
French steeplechaser Mahiedine Mekhissi-Benabbad was disqualified and stripped of his European Championship gold medal after removing his shirt during the race.
The athlete took off his vest in celebration with one hurdle to go but after the Spanish team complained about his actions he was disqualified from the competition.