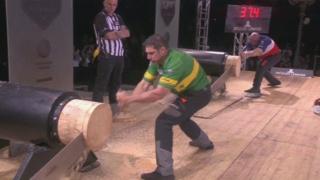 The world's fastest woodchopper
Chopping and cutting wood can be pretty tough work but there's one man who makes it look easy.
This is the world lumberjack championships in Italy, where contestants have to chop down as many tree trunks as they can in the fastest time possible.
Australian Brad Delosa won - getting through, four tree trunks in just 58 seconds. That's a new world record.
Do not try this at home!