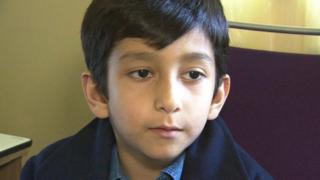 Young tech whizz aces Microsoft exam
Meet the schoolboy who's aced a top computer test - normally only taken by adults.
Yep - if you think you're a bit of a tech whizz then just check this out.
Six-year-old Humza has become one of the youngest people to become a Microsoft Office Specialist for Office Word 2013.
He got his first laptop when he was two and a half years old, and was taught how to use it by his parents.
Leah has this report.