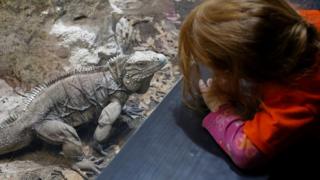 EPA
The number of unwanted reptiles being abandoned has risen by a third in three years, according to the RSPCA.
Abandoned cases seen by the charity include a desert iguana and a pair of bearded dragons.
Keith Simpson-Wells from the RSPCA Reptile Rehoming Centre in Brighton says people don't know enough about how to keep the animals.
"People don't do their research completely on the animal before they get it and I think sometimes they can become scared of the animal," he said.
In 2011 the RSPCA collected 1,390 reptiles. By 2014 the number had increased to 1,853.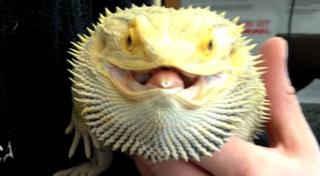 PA
Things to think about before getting a reptile as a pet:
How long the animal will live and how large it will grow.
What it eats and how much food it needs.
What kind of environment the animal needs to live in. Many exotic pets, like reptiles, must have a carefully-controlled environment, or they may become sick.
The size of enclosure - this is likely to increase as the animal grows!
If the animal should be kept alone or with others.
Whether the animal will be active at night or during the day.
Is there a vet nearby who can look after exotic animals and treat it if it becomes sick?
Do you need a special licence or any other legal paperwork to keep it?
(Source: RSPCA Website)