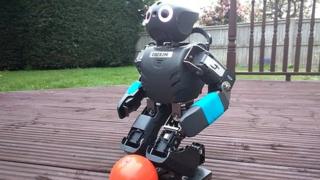 This house in Hertfordshire is home to some pretty unusual inhabitants - robots!
Robot vacuums, dogs and humanoid children are all regular visitors and the house is kitted out with more than 60 sensors, which the robots can be programmed to respond to.
It's all part of an experiment by robotics professor, Kerstin Dautenhahn, who wants to look into how ordinary people get along with machines in everyday life.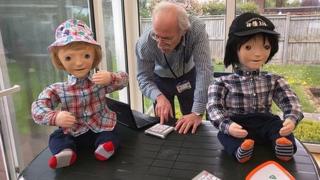 We asked what you would get robots to do in your home...
YOUR COMMENTS:
I would have a robot that does my homework.
William, Gloucestershire, England
My robot would help me with homework and tidy my room.
Shea, Northern Ireland
If I had a robot I would make it clean my room.
Tyler, Reading, England
If I had a robot in my house I would make it feed the goldfish, because we always forget.
Beth, Helston, England
I would like my robot to tidy my room and cook me food because I am always hungry.
Mia, Essex, England
I would make the robot give me an endless supply of pocket money.
Manjeet
I would get my robot to play games with me and also make my bed.
Lily, Epsom, England
If I had a robot he would be able to play football.
Michéal, Donegal, Ireland
This chat page is now closed.