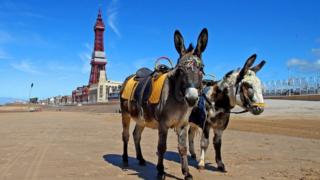 Big beach inspection begins today
A big inspection of England's beaches will begin today, to make sure they are safe and clean.
Every week until the end of September, staff from the Environment Agency will wade in to the sea to take water samples at 400 locations across England.
The samples will be inspected and then published online.
At the end of the summer, beaches will have to display signs where people are likely to swim, showing whether the water is safe to swim in.
The Environment Agency has warned them some of England's beaches could fail to meet water quality standards.
New rules set by the European Union has made it harder for beaches to be given an "excellent" rating, and a small number are at risk of being labelled "poor".
On the whole, the water quality on English beaches has improved a lot. Back in 1988 only two out of every three beaches were declared fit for bathers.