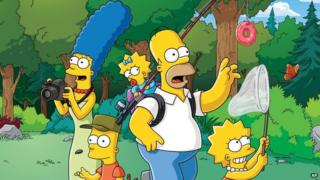 AP
After 25 years of voicing some of our favourite characters on The Simpsons, actor Harry Shearer is leaving the show.
Harry voiced characters such as Mr Burns, Ned Flanders and Principal Skinner.
One of the show's executive producers Al Jean said there is no plan to get rid of the characters, and they will look for new voice-over talent.
There have been over 500 episodes of The Simpsons, and we want to hear your best impressions.
Thanks for all your video clips - this page is now closed.