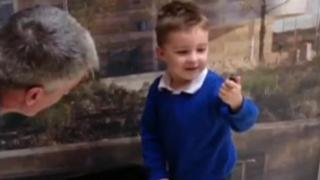 Lego lost in ballot box found
A boy has been reunited with a Lego toy he accidentally dropped into a ballot box during the election.
Four-year-old Carter lost his Star Wars man while helping his mother Olivia vote.
Election counters kept an eye out for his much-loved figure as they made their way through the area's 40,000 ballot papers.
Footage provided by Doncaster Council.