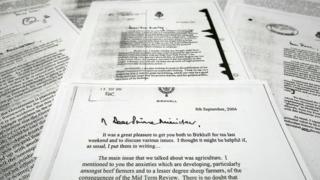 Prince Charles letters published
Letters sent by Prince Charles to government ministers are being shown to the public, despite efforts by the government and officials at Buckingham Palace for them not to be seen.
In the letters Prince Charles expresses his concerns and gives his thoughts on issues like farming and the environment.
The letters were sent ten years ago to the government in charge of the UK at the time.
Martin has the story