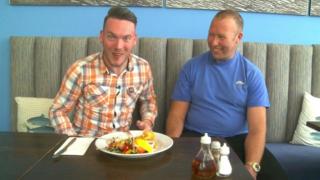 New fish swimming onto our menus
Cold-blooded fish like cod have been moving away from UK waters as the ocean temperature increases, according to scientists.
Experts say that in the last 30 years the North sea has increased in temperature by two degrees, which has made it difficult for fish like haddock to survive.
It is thought that these cold-blooded fish have been moving further north where the water is a bit colder.
As the temperature of our waters increases, this means that new fish like john dory and red mullet that prefer warmer waters could soon be moving into UK seas.
Martin has been checking out the new fish on the block...