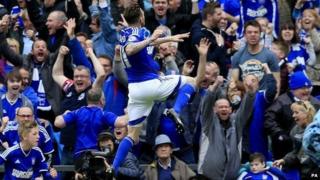 PA
A footballer has offered to pay for the damage to a fan's ceiling, after they punched the air - and the ceiling - in celebration of him scoring a goal.
Super-fan Ross Morgan was watching the Ipswich v Norwich match at home when Paul Anderson scored a goal.
In his excitement Ross leaped into the air and accidently punched the hole.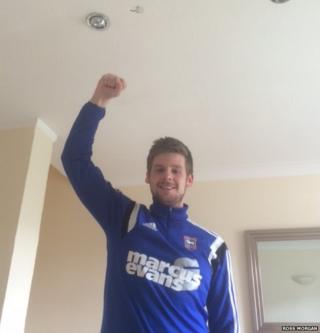 Ross Morgan
He said: "I went for a fist pump while jumping up at the same time. The next thing I knew I had gone through the ceiling."
Ross later posted a picture of the hole online, and goal-scorer Anderson, offered to pay for the repairs.
Ipswich fan Ross said: "I was pretty shocked by that. It's a great gesture from him."