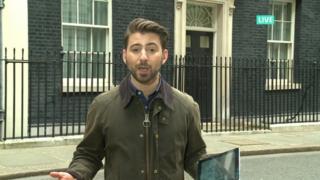 What's next for the Conservatives?
The General Election is now over and David Cameron is staying as the Prime Minister, but the work for his party is only just beginning.
His new Conservative government won 331 seats in the House of Commons - that's a majority of the 650 seats.
He's promised more money for the NHS, to make the UK economy stronger and to create more jobs and apprenticeships for young people.
But will he deliver on his promises, and what are his first priorities?
Ricky's at Downing Street… Listen to his report on what the new Government's first jobs will be.