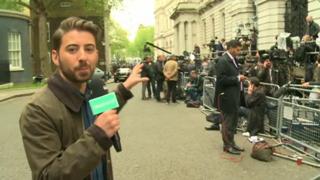 Behind the scenes at Downing Street
David Cameron's party, the Conservatives, have won the general election meaning he will stay as Prime Minister.
They have won more than half of the seats in parliament, with some votes still being counted.
All attention is now on Downing Street where David Cameron will now live for the next five years, along with Larry the cat too!
Ricky has been there finding out how big the news is for people around the world in this behind the scenes report.