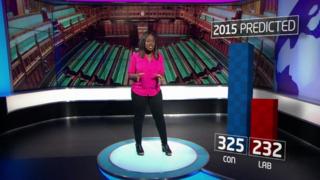 Ayshah looks at the election numbers
David Cameron will stay as Prime Minister after his party, the Conservatives, won the general election.
The Conservative Party won more seats in parliament than any of the other parties, and the SNP were also hugely successful in Scotland.
It was a bad night for the Labour party, and even worse for the Liberal Democrats.
Ayshah took a closer look at the numbers to explain to you what they mean.
These were the results at 7.40am on Friday. Since this time more results have come through.