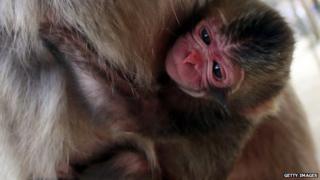 Getty Images
A Japanese zoo has apologised after naming a baby monkey Charlotte in honour of the new royal baby, according to local media.
The Takasakiyama Zoo says the name was chosen after a public vote. A tradition for their first newborn macaque monkey each year.
But some members of the public felt that it was disrespectful to the British royal family to name a monkey after a princess.
The zoo faced a number of complaints with some people arguing that the Japanese people might not be best pleased, if a British monkey were named after one of their own royal family.
The zoo has apologised and says it is discussing a potential name change.