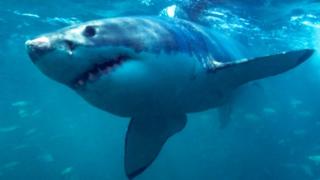 Sharks on camera in top new BBC show
A new BBC documentary series all about sharks starts on BBC One on Thursday.
Sharks are the most successful predators of the ocean, and there are over 500 species of them.
The new series, splendidly named Shark, was filmed in 32 locations across 17 countries.
Rachel Butler is one of the producers who worked on the programme.
She has spent the last three years of her life working on the three ambitious episodes.
Rachel popped into the Newsround studio to chat about the show with Ayshah.