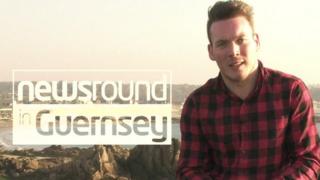 The only British territory run by Nazis
It's 70 years since people from the Channel Islands were freed from the Germans during World War II.
The Channel Islands are made up of four smaller islands, Guernsey, Jersey, Alderney and Sark.
People on the islands were under the control of the Germans for nearly five years, until May 9th 1945, when Germany surrendered and they were freed.
That day is known as Liberation Day.
Martin went to Guernsey to talk to Pauline, who was just 5 years old on Liberation Day, to talk about the importance of remembering the war.