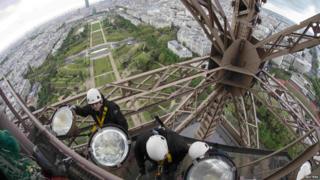 Reuters
How many people does it take to change a light bulb? Well it takes about 43 technicians, to scale the heights of the Eiffel Tower and change the golden light bulbs.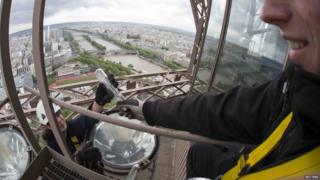 Reuters
There are a total of 20,000 smaller light bulbs on the Eiffel Tower but every four years the 425 big golden spotlight bulbs get cleaned and replaced.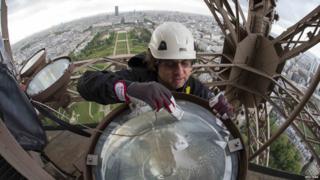 Reuters
On special occasions the tower changes the coloured lamps to give it a different look. The tower glowed red for the Chinese New Year in 2004, and when France hosted the Rugby World Cup in 2007, it chose a lighting scheme that looked like a rugby pitch.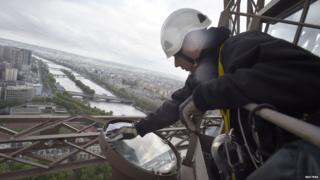 Reuters
Every night after sunset, the Eiffel Tower puts on a collection of miniature light shows that last for five minutes, every hour on the hour until 1am.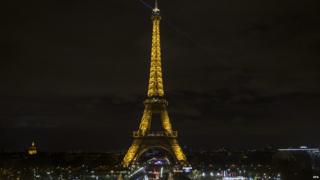 EPA
This is the stunning scene of the tower in its full glowing glory. It can be seen from a distance of nearly 50 miles away.