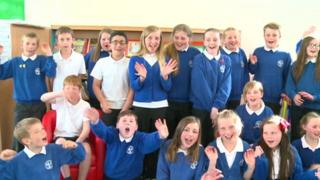 Norfolk kids' advice for Princess Charlotte
The Duke and Duchess of Cambridge will soon be moving to Norfolk with their newborn baby.
At the moment Prince William, Kate, Prince George and Princess Charlotte are staying at Kensington Palace in London.
Princess Charlotte Elizabeth Diana was born on Saturday at St Mary's Hospital in London.
On Tuesday, the Queen visited the palace to see her great-granddaughter for the first time.
Newsround asked children in Norfolk for their sightseeing tips for the newborn princess.