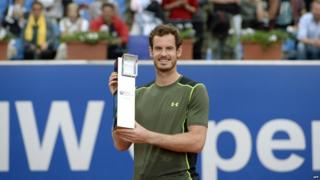 AFP
Andy Murray has won his first clay-court tournament at the Munich Open, beating Philipp Kohlschreiber in the final.
Murray won in just over three hours, in a rain-interrupted match against the German, with a 7-6 (7-4) 5-7 7-6 (7-4) victory.
By winning the event, he becomes the first Brit to win an ATP event on clay since Buster Mottram in April 1976.
Speaking after the match, Murray said: "I didn't realise I was the first Brit to win on clay for so long, so that's obviously an honour."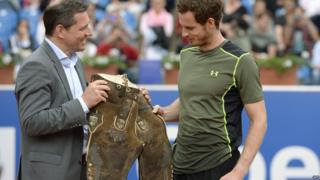 AFP
As well as being handed a trophy, Murray was also presented with a pair of lederhosen, which is traditional German clothing.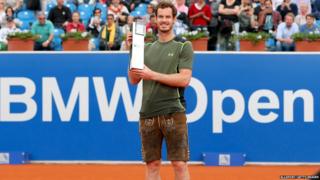 ALlsport/getty images
He didn't seem too sure about them at first but it didn't take him long to get them on.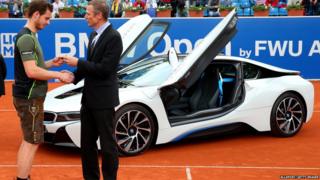 ALlsport/getty images
If that wasn't enough, he was also given the keys to a brand new sportscar, courtesy of the tournament sponsors.