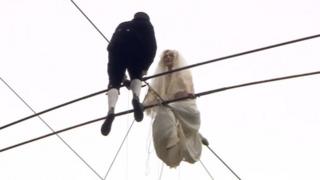 Circus couple marry on high-wire
Two circus performers chose a very unusual, circus-themed way to get married.
They tied the knot while balanced on a high-wire 25m up in the air!
The couple from Somerset married in a ceremony above a gorge, while guests watched from down below.
Check out the the clip to see the 'high-point' of the wedding...