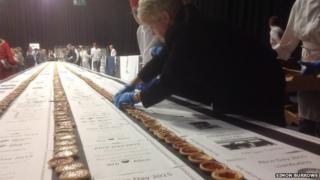 Simon Burrows
A Welsh town hopes to have smashed a jammy world record that might have made The Queen of Hearts proud.
To celebrate the 150th anniversary of Alice in Wonderland, the people of Llandudno baked a huge 2,300 jam tarts.
Then a total of 1,500 of them were laid next to one another to break the record for the longest line of jam tarts.
Llandudno used to be a holiday spot for Alice Liddell, the little girl thought to be the inspiration behind Lewis Carroll's famous story.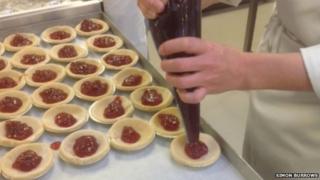 Simon Burrows
It's not yet confirmed that the record's been broken - so the jammy bakers will have to wait and see!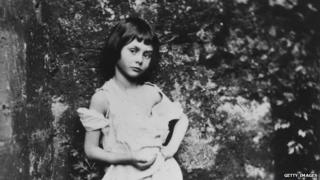 Getty Images