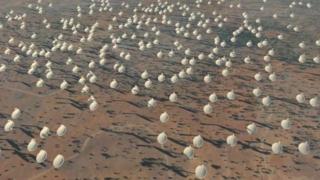 UK HQ for world's biggest telescope
The UK has been chosen as the new headquarters for the world's biggest radio space telescope.
The Square Kilometre Array (SKA) project will be based at the Jodrell Bank Observatory in Cheshire.
Although the actual satellite dishes will be based in South Africa and Australia, the headquarters at Jodrell Bank will control what they observe.
The SKA project will try to find out the answers to some of the biggest questions in space.