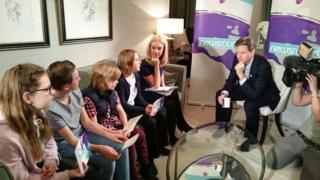 Newsround kids put Nick Clegg on spot
In the run-up to the General Election on May 7, Newsround viewers have been sending their questions in for each of the main party leaders.
Four viewers got the the chance put their questions to Liberal Democrat leader Nick Clegg.
They asked him about funding for schools, the cost of going to University and what his hardest challenge as a politician has been.
He also spoke about why he thinks young people should vote as soon as they can.